Thankscenery Collage Contest!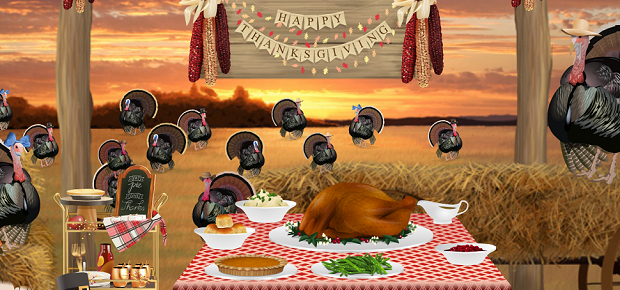 Hey Dolls!
Thanksgiving is a time to show gratitude for all the blessings in your life! Create a vision board or dream collage of all the things you are grateful for. Is it your friends, fierce fashions, awesome destinations, puppies?! Fill your scenery with the things that put you in an attitude of gratitude!  
When you enter, you will also win an awesome Thanksgiving prize to create a classic Thanksgiving feast! The top sceneries will win Stardollars! Be sure to check out the other Thanksgiving contests to complete your feast! 
Decorate this scenery with items you're grateful for. 
Take a picture! You can do this by clicking "Save" at the bottom when your picture is complete, and then writing a description of your picture 
Have fun! 
Submit the picture by Thursday, November 29.