Celebrating Eid al-Fitr Scenery Contest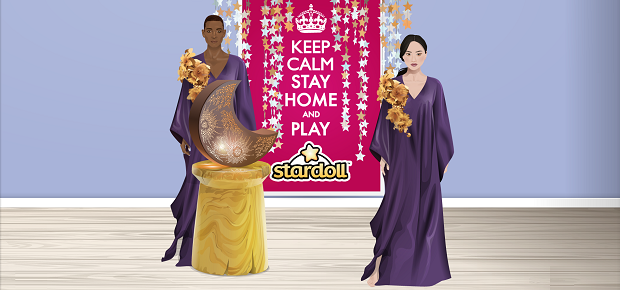 Hi Dolls!
Ramadan is nearly over, which means Eid al-Fitr is upon us! 
Traditionally, it is a time to celebrate and gather, however this year's celebrations may be a bit smaller since people are staying in isolation to protect others. But this doesn't mean you can't be fashionable in Stardoll! Create a scenery and get your doll all dolled up to celebrate Eid al-Fitr in style! 
Everyone who enters will receive delicious Dry Fruit Bowls to offer their guests! Our favorite and most fashionable sceneries will win Stardollars!
Participate until 19th of May.
Have fun and Eid Mubarak!