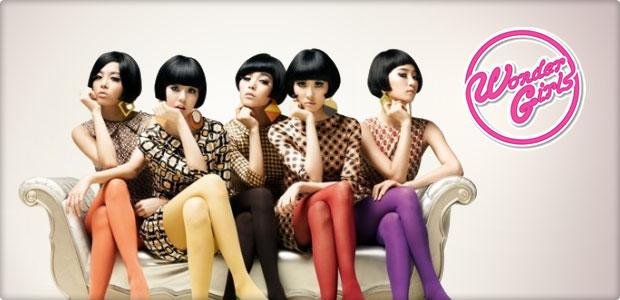 We're The Wonder Girls
The Wonder Girls are SUN, YENNY, YUBIN, LIM, SOHEE - and the big Wondernews is that their US debut single "Nobody" landed on the Billboard Hot 100 Singles chart! That makes them the first Asian artists to make such a mark in 30 years – way to go girls. It's no wonder we are excited to have them here on Stardoll.


The JoBro Connection
We spent almost two months on tour as the opening act for the Jonas Brothers in the summer of 2009. Yes it's true, Joe has been seen wearing a Wonder Girls shirt, so take note because now it's a must have tee. Sun had her birthday in August during the tour and the boys are such sweethearts they bought her a cake -- let's quote her tweet : "The guys came to me and wished me a happy bday w/a gorgeous cake! Thank you to the Jonas Brothers for making my bday so special!!" So yes we had a Wonderful, Wonder Girl time this summer.


Wonder Style
When it comes to style we adore the look of the classic girl groups from Motown –The Marvellettes, Martha Reeves and the Vandellas, and of course, The Supremes. We love working our 60s style bobs and matching wardrobes to rock a coordinated retro look, but we can take it contemporary - Marc Jacobs and Lauren Moshi are faves. Our style icons – Twiggy and Audrey Hepburn with a splash of Beyonce, thank you very much.


Wonder Sound
We like showy vocals and a catchy chorus ! Our sound has been described as part R&B, part pop, with Aguilera style power hooks – and you'll get no argument from us, that sounds great! And so do we :)


Superstar になる