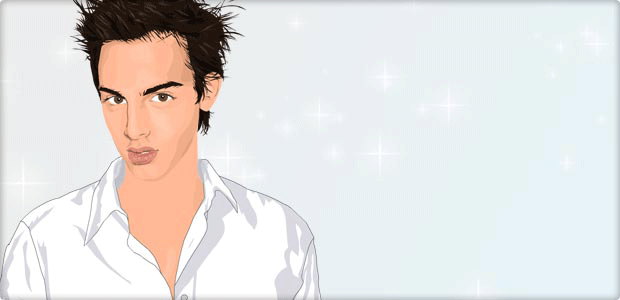 Ciao, io sono Darin!

An enormous number of dedicated and sometimes even hysterical fans have for hours and hours queued up all around the nation, hoping to catch a glimpse of the star who's in the past two years swept Sweden off its' feet.
With the 2005 debut album
"The Anthem"
and the number one hit single
"Money For Nothing"
, Darin established himself on the Swedish pop charts. Overnight Darin became a household name.
"The Anthem"
quickly passed gold status in sales, received massive radio support, followed by a completely sold out debut tour.
"Darin"
was the title of the follow up album that was released in September 2005. Unlike his first album, Darin was highly involved in the complete process, from song writing - to design. The first single
"Step Up"
became an instant smash hit and entered number one on the Swedish single chart along with the album. Just a few months later,
"Darin"
was a certified platinum album.
In addition to an enormous sales success, Darin won a Grammy Award for "Best Song" and also "Best Male Artist" at the prestigious Rockbjörnen Awards in Stockholm. He was ranked number one on the official "most media exposed artist" - list that year. 2005 was in many aspects dedicated to Darin.
In November 2006, his new album
"Break the News"
was released. The first single
"Perfect"
, just like the pervious singles, turned into a major hit on video channels and radio.
"Break the News" has been given an astonishing and beautiful production with every track providing the listener with many different sides to a faceted artist.
A part from the first single , the album
"Break the News"
contains a perfect mix of beautiful ballads such as the classical
"Everything But the Girl"
and the stringed based
"Homeless"
, along with the cool and modern beats of
"Desire"
,
"Insanity"
and
"Extra Ordinary Love"
to name a few.
On release day, November 22
"Break the News"
entered number one on the Swedish album chart beating the competition that included "The Beatles".
Only two years have passed since his debut and Darin continues to amaze us with his impressive progress and development as an artist. Darin is without a doubt one of the biggest rising stars Sweden has produced in a very long time and his journey is just beginning.