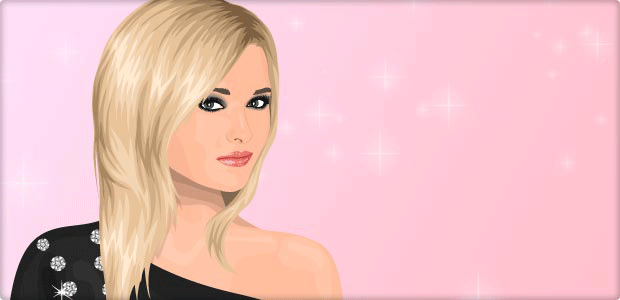 Hei, minä olen Gosia Pearline!

Gosia Pearline Andrzejewicz – a musical personality with a soft and warm voice, was born on 14th of January 1984. Music has been with her ever since she was a child. Beginning at school, she was the "top vocalist", singing at various school ceremonies. She drove all over Poland performing at youth singing competitions. She won over 30 of them, including many national ones. She grew up in Bytom, where she received twice the
President's Award
for exquisite artistic achievements.
Her biggest musical experience of that time was the performance at the
Congress Hall
in Warsaw in front of a 3000 people audience. It was at that moment where she felt how she loves to pass on emotions through her songs.
In the second grade of high school she became a lead vocalist of a jazz-pop band founded by students of Jazz faculty at the
University of Katowice
, who composed a number of songs for her. After many rehearsals the band has performed in a couple of clubs, in
TV Katowice
and reached
Opole Festival Debuts
qualifications. Yet, differences in musical perception and lack of mutual understanding determined Gosia's leaving the band. After many failed attempts with different local composers, Gosia has discovered her own creative talent and began to compose melodies that would represent her personality the best. During that time, using a newspaper advert, she met
Artur "St0ne" Kamiński
(producer of R'n'B, Hip-Hop, including co-working with famous rapers in Poland) that way beginning her work on her debut album.
"St0ne"
started producing and arranging in R'n'B style and Pop songs. Lyrics were written by Gosia. In third grade of high school Gosia began her adventure with Italian with which she fell in love endlessly. To improve her foreign language skills she went to Florence on her vacation, where her talent and herself were discovered by an Italian composer
Goffredo Orlandi
, prizewinner of
Sanremo
, also know for his work with stars such as
Laura Pausini
or
Marco Masini
. He instantly offered her cooperation, becoming the third composer and producer of Gosias debut album that way.
In March 2004 she completed her work on her debut album called
"Gosia Andrzejewicz"
. Gosia is the author of most lyrics and composer of 5 tracks. Modern, interesting production and diversity of styles are characteristic of this album. You may find Pop, R'n'B and club sounds there and this "special thing" that binds this album is the subtle and sensual voice of Gosia. Songs
"Wielbicielka"
,
"Nieśmiały chłopak"
and
"Słowa"
reached the top of many radio hit lists all around Poland and found their place on CD compilations for DJs.
"Wielbicielka"
reached
"Polskie lato 2004"
compilation in Chicago next to such performers as
Sistars
,
Krzysztof Krawczyk
,
Trzeci Wymiar
and
Ania Dąbrowska
. Gosia has also recorded a second polish-spanish version of
"Wielbicielka"
with
Wilkins
– vocalist from the USA and rap of an American,
Donald-d
. This song will be released in the USA by the end of September 2005. Gosia's album appealed to people, what could be observed by high positions in hit lists, response during concerts and a high interest in the songs placed on Polish internet portals. On
Wirtualna Polska
web page, where mp3s of Polish artists can by found,
"Słowa"
reached 1st place in all musical categories and the number of daily clicks was 5000, and after a month it exceeded 125 000. In 2004 Christmas plebiscite organized by internet music portal
Net Fan
, Gosia won 1st place. In April 2005 Gosia was invited to
Euro Vision Song Contest
by the band
Ivan & Delfin
. She was a back vocalist in their song
"Czarna Dziewczyno"
and played solo parts on accordion.
Euro Vision
adventure gave a lot to Gosia. In Kiev she met many celebrities, who normally work with
Madonna
,
Dido
,
Jamelia
or
Celine Dion
. Her popularity has risen since then and many offers of cooperation with various musicians followed. The result of that, amongst other things, is a project called
"Bitter Sweet-First Sight"
, recorded in progressive dance style for
Goblin Records
. Official premiere of the vinyl record of this track took place at
DJ Meeting
in Oberhausen, Germany. This single was released on compilations in Norway, Finland, Denmark, Sweden and Japan, on vinyl in Singapore and on CD in Indonesia's biggest record company, where apart from
Bitter Sweet
, the company releases such artists as
Groove Coverage
and
Mel C
.
Gosia's popularity is constantly growing, what is shown by the creation of fan clubs and over 6000 blogs, where Gosia's fans have placed her lyrics and mp3s from her album. Currently Gosia is preparing to a concert tour.