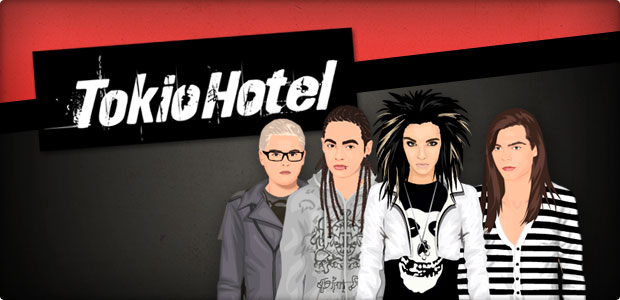 We are Tokio Hotel
The biggest act to come out of Germany in 20 years, Tokio Hotel has gone 10x platinum, scored four No. 1 singles and sold out arenas across Europe. Their rocket to success launched in 2001 when Bill and his twin brother Tom -- the band's hip-hop-tinged, dreadlocked guitarist -- formed the band along with bassist Georg Listing, and drummer Gustav Schafer.

"Things are just starting for us in the US," says Bill Kaulitz, the band's front man, the leader of a worldwide army of black leather- and eyeliner-clad devotees. "What we've already experienced has been just great, and we're looking forward to it starting again."

Their latest album Humanoid is packed with much of the same emotion that has connected with multitudes of young fans. Along with the new sounds, new subjects, new live show, and even Bill's new style, longtime fans will still find the constant connection to Tokio Hotel's raw honesty and emotion.