Wrapped in Rainbows Quiz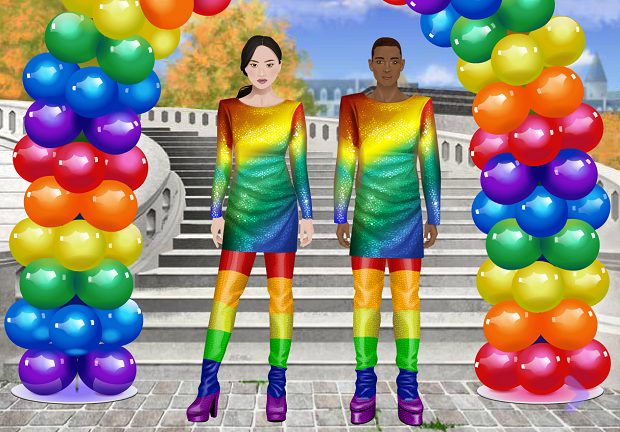 As Pride Month continues, we wanted to take a moment to look into the history of the Pride Flag! 
Many LGBTQIA individuals and allies currently use rainbow flags and rainbow-themed clothing and accessories as a way to show their identity and support. But did you know that the first two flags were made by thirty volunteers who hand-dyed and hand-stitched each one? Or that at certain times, where fabrics were very expensive – that certain colors had to be removed from the flag?
We've put a little a quiz together for you all, where you can spend some time learning the history of this iconic flag that has become an evolving symbol for the LGTBQIA Rights movement.
As we have recently
given away
the latest iteration of the Pride Flag, by taking this quiz, you'll receive a pair of Rainbow Minidresses inspired by Donatella Versace's 2019 World Pride look
AND
2 pairs of Versace-inspired Rainbow Platform Boots made famous by Lady Gaga, so you can wrap yourself in the very colors significant to the Pride Flag!
Hey Dolls!