Light up your Suite for Diwali Contest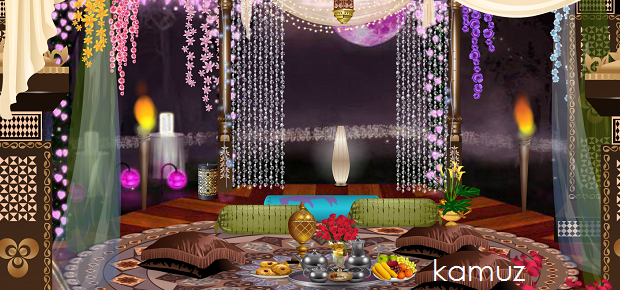 Happy Diwali, Dolls!
Diwali is a festival of lights celebrated every autumn in the northern hemisphere by people following the Hindu, Sikh, Jain and Newar Buddhist faiths. Diwali celebrates the symbolic and spiritual victory of light over darkness, good over evil, and knowledge over ignorance. In preperation for Diwali, everyone cleans and renovates their homes and decorates. They dress in their nicest clothing and light candles and oil lamps to illuminate everything! This Diwali, we invite everyone to do a clean sweep of one of your Suite rooms! Make your room lovely and inviting for lightness, goodness, and knowledge! Get dressed in your loveliest outfit and be sure to put out lots of candles and lamps! Take a picture and submit it here for the chance to win Stardollars!
Check out kamuz's awesome Diwali suite (bottom right in the Superstar group) for inspiration!

RULES:
-Dress and decorate your Suite for Diwali!
-Take a photo.
-Submit your photo entry here by Wednesday, November 14.
-Have fun!