Cause a SCENE Pride March!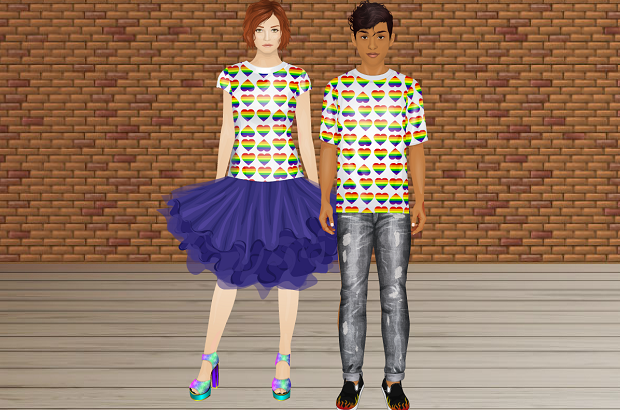 Hey Dolls!
While we love to party and celebrate during Pride Month – it's also important to remember where it all began: the struggles, the sorrow, and ultimately, the determination of the LGBTQIA community to stand against the violent police raids against the LGBTQIA patrons of the iconic Stonewall Inn.
The protests and the marches that soon took place after this historical event was the beginning of the LGTBQIA community fighting for an end to harassment and judgement, empowering them to take a stand and bring mainstream attention to the ongoing struggles and battles for their rights and equality.

In honor of Pride, we'd like see you create and submit a scenery showing how YOU would join the fight for equality and take a stand. Would you wear your rainbow regalia and join the marches and parades? Or perhaps stand as an ally with a sign showing your support?

Everyone who enters will receive 2 Rainbow Hearts Tees to wear with Pride! Our favorite entries will win Stardollars!