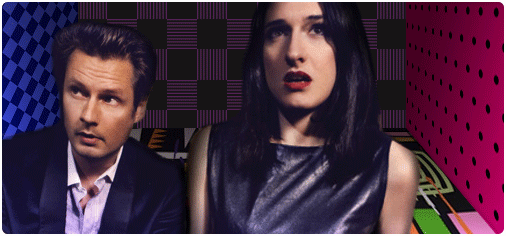 PPQ in Profile
In east London, 1992, Amy Molyneaux and Percy Parker created fashion label PPQ, and with it came the inimitable style that continues to set the beat for Londonís fashion drum today.
From the early days there were zeitgeist design moves; PPQ spearheaded the drainpipe jean revolution dressing music makerís, and the labelís signature smock dresses and mini, modern cocktail gowns became fashion insider staples.
Fashionís best kept secret inevitably rolled off tongues and on to London Fashion Weekís official show calendar to showers of success.
Today, the design duo compose cutting-edge collections in a spectrum of vivid colours, strong shapes, bold prints and elaborate fabrics to a fanfare of todayís style icons and artists.

Marrying music with style, PPQ also run a record label, 1-2-3-4 Records, with acts including Whitey, The Bishops, The White Sport, Trafalgar, Objects and Cosmetique.
1-2-3-4 Records hosts an annual festival in Shoreditch, London, which fast became a UK summer festival highlight.
Click the button below!

Стани Superstar