12 Nights of Christmas - Win a Visit from Santa & his Stardoll Sprites!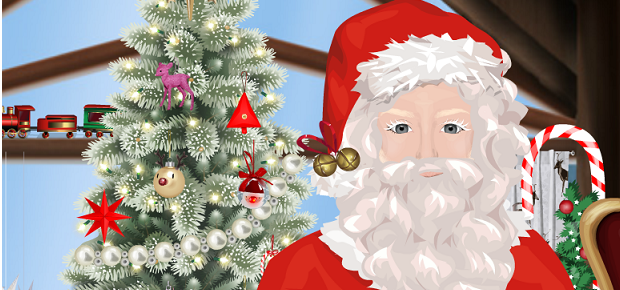 You may have heard about the 12 days of Christmas, which take place after the big holiday, but this year, we are celebrating the 12 nights of Christmas BEFORE the 25th!
Santa
is is super-busy as always, but he wants to keep track of what all of our dolls are up to! He has sent some very special elves (from the night sprites division) to hang out here on Stardoll during the 12 nights of Christmas!
Each night leading up to Christmas, one of the sprites will visit a few lucky dolls. They will bring with them a bit of mischief and mayhem when they visit, but Santa will make up for anything they do by granting wishes from the visited doll's wishlist when he comes to get feedback from his helpers! These sprites hang out near lights, so if you want a visit, be sure your Suite is well lit up to attract them!

If you would like a visit from our silly sprites, enter this contest to let us know something good you have done this year to ensure you are on Santa's NICE list! By entering this contest, you acknowledge that you are okay allowing one of Santa's sprites to come visit your Suite and move items around as well.
-Write in the box below to tell us something nice you've done this year by Friday, December 21. (Those who write gibberish or copy and paste random text will not be eligible to get a visit from Santa or his sprites.)


- Be sure your wish list is full of items you are hoping for!


-Have fun!