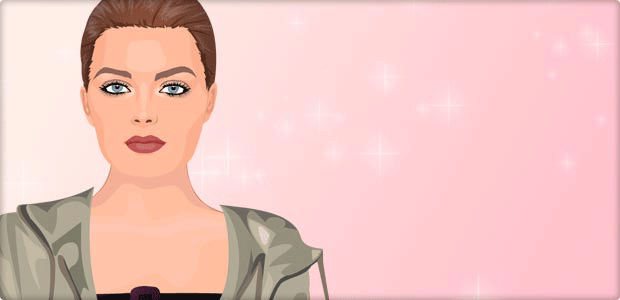 Hi, I'm Paulina Porizkova!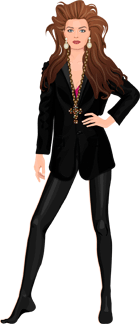 "My boyfriend [now her husband] thinks I lost my true calling to be a librarian."
-Paulina Porizkova
Paulina Porizkova was born April 9, 1965, in Prostejov, Czechoslovakia. Paulina and her younger brother were left in the care of their grandmother, after their parents fled from their country.
The Porizkova family was reunited after 7 years, albeit not for long, as Paulina's parents got divorced. Since Paulina's mother was busy supporting her children and funding her own medical school education, a 10-year-old Paulina was forced to tend to herself and her brother.
Paulina's life was on the brink of change thanks to a chance encounter with an
Elite modeling
scout, who spotted her on the street while she was living in Sweden with her family for several years. The offer was extremely tempting for a teenage Paulina who was eager to get out of Sweden and support herself.
Her modeling career flew into high gear after she appeared on the cover of the
Sports Illustrated Swimsuit Edition
in 1984, and followed up this appearance with a second cover in the 1985 issue of the coveted magazine. During her career, she has appeared in numerous magazines, including
Cosmopolitan
,
Glamour
,
Harper's Bazaar
,
US
,
Self
.
Besides her 6-million/year contract for
Estée Lauder
(as
Elizabeth Hurley's
predecessor), Paulina has appeared in advertisements for
Alma
,
Anne Klein Footwear
,
Capezio Bags
,
Episode
,
Escada
,
Giorgio Beverly Hills Red
fragrance,
Macy's
,
Maybelline
, and
Mikimoto
. Paulina Porizkova had calendars in 1988 and 1989.
Although she had an illustrious career, Paulina was never one to fall into the glamour associated with being a model. Despite the perks that modeling provided, she wasn't proud or happy about her job, mostly because of the connotations that are associated with modeling, so she sought other outlets in which she could express herself more creatively.
With that, after appearing in a documentary about modeling called Portfolio, Paulina attempted to pursue an acting career. She was cast in
Covergirl
in 1984 and Anna in 1987, but it was in 1989 that she would land her biggest, and most known role to date, co-starring with
Tom Selleck
(hot off the trails of his
Three Men and a Baby
success), in the film
Her Alibi
.
Presently semi-retired as a model, Paulina does have a full-time career as wife of
The Cars'
lead singer and guitarist,
Ric Ocasek
; mother of their two sons,
Jonathan Raven
and
Oliver Orion
; as well as stepmother to
Ocasek's
children from a previous marriage.
She has appeared in films since the 1980's, with roles in
Arizona Dream
,
Wedding Bell Blues
,
Long Time Since
,
Thursday
,
The Intern
, and
Partners in Crime
. She turned down the role of the
Bond
girl in 1995's
GoldenEye
to spend more time with her young children. Still searching for other film roles that will allow her to develop more as an actress, Paulina delved into the publishing industry by writing a children's book, and shares her take on the fashion industry in her forthcoming novel,
A Model Summer
.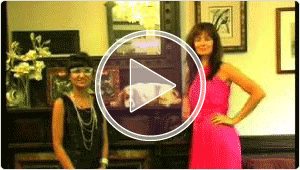 DRESS UP GAMES YOU MAY LIKE
Join Stardoll to play!