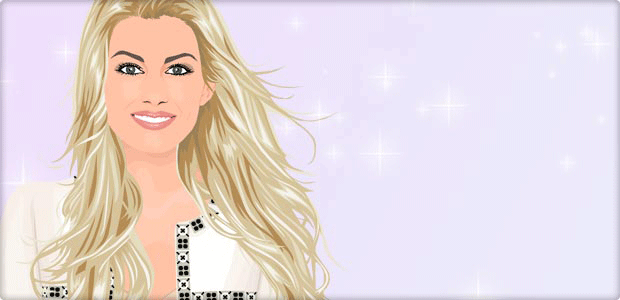 Hi, I'm Faith Hill!
Hey All, I'm so glad to have a whole week here at Stardoll. Be sure to check out all new video clips from when I recorded my new Christmas album.

Listen to a few of the new songs.

Enter the competition and win a signed CD.

Or, why not buy a new dress for Christmas. The one I'm wearing on the cover of my new cd.

And please pay me a visit in my suite and say hi in my guestbook
Joy to the World

"With this album," says Faith Hill, "I wanted you to be able to feel Christmas; for it to bring back childhood memories of Christmas."

With Joy To The World, one of country music's most important figures does just that. Working with producers Dann Huff and Byron Gallimore, engineer Allen Sides and Grammy-winning arranger David Campbell, Hill has crafted a one-of-a-kind Christmas record, freshly conceived yet anchored in tradition. It is a loving tribute to both the spirit and the music of Christmas, one that pays tribute to the classics.

"I was inspired by my love of some of the greatest singers of our time; Nat King Cole, Johnny Mathis, Doris Day and Eddie Arnold, and the list goes on," she says. "And I wanted to try to capture the spirit of the classic Christmas programs that I watched when I was a little girl; the claymation special 'Rudolph, the Red-Nosed Reindeer' and 'Frosty The Snowman' cartoon. There's just a sensibility about that time, those specials and that sound that I really wanted to convey with this album."

The arrangements are diverse. From the big band orchestration of songs like "Santa Claus Is Coming To Town, "Winter Wonderland" and "Holly Jolly Christmas," to the a cappella "The Little Drummer Boy" and the Appalachian feel of "Away In A Manger." The CD opens with "Joy To The World," and, says Hill, "From the very first note you hear, I wanted it to be joyous. I wanted to give you (the listener) the impression of what the song meant before a word was ever uttered."

In addition to other standards including "Silent Night" and "O Come All Ye Faithful" 'Joy To The World' includes one new song, the Craig Wiseman/Tim Nichols/K. K. Wiseman-penned, "A Baby Changes Everything."

"It's a song that contemporizes both the celebration, contemplation and the meaning behind Christmas. In my opinion," she adds, "it's one of the most remarkably beautiful pieces of music I have ever heard."

She was particularly taken with Campbell's arrangements. "David was my first and only choice to do the arrangements for 'Joy,'" said Faith. "The emotions and the ideas that I had just wouldn't have taken the shape that they did without him. I couldn't imagine anyone else doing it the way that he did."

The project was one that Faith had envisioned since the days when she first signed her deal with Warner Bros. Records, although it was a long time in the making.

"I knew that selecting the songs was going to be an enormous task," she says. "When I was getting ready to record the Christmas album, I started making lists. There are so many to choose from, and I wanted to make sure it was a tight little list that I, and my fans, would forever be satisfied with."

"We had started to record this album about three years ago," she adds, "and then I took a hiatus from it to go on tour."

That tour become one of the many highlights of a career that includes five Grammy Awards and countless other awards, the sale of more than 30 million albums, and hit singles including "Wild One," "It Matters To Me," "This Kiss," "Breathe," "The Way You Love Me" "Cry" and "Mississippi Girl."

Although it was years in coming, she is convinced that it will be the only Christmas record that she will make.

"I have one album by Johnny Mathis, one by Eddy Arnold and so on" she says, " There's something nostalgic about Christmas and about those albums for me. I hope that we made something that will become familiar to people every year at Christmas time. And I look at this that way. I'm proud of what we chose to be on the album, and happy with the way it came together."

With Joy To The World, Hill has accomplished the very difficult task of pleasing both the artist and the little girl in front of the TV set in Star, Mississippi. For fans everywhere, it will be a welcome addition to the spirit of that most wonderful of seasons.